Whether you're into gardening, baking or just looking for unique gifts, Sumner is the place for you. For rhubarb-pie themed gifts, here's just a taste of what the Downtown stores offer. Please note that rhubarb items are hard to keep on the shelf!
Fresh field rhubarb--now available!

Where do you buy fresh rhubarb to try out recipes at home? One option is Scholz Farm. Operated by Allen and Fawn Scholz, the farm features its own Crimson Red rhubarb.


Scholz Farm & Garden
14310 128th Street E, Orting Highway
Puyallup, WA 98374
Open daily, 9 am - 6 pm
253-848-7604
Fresh Rhubarb

Mosby's Farmstand also features their own fresh rhubarb. The farmstand opens for the season on April 16 with their own Rhubarb Fest on May 7.


Mosby's Farmstand
12754 SE Green Valley Road
Auburn, WA 98092
253-939-7666
Reproduction 1931 crate label

Whistle-Stop Antique Mall
1109 Main Street
Open every day
253-863-3309

Joy of Rhubarb Cookbook


A Good Book
1014 Main Street
Open Tues-Sat, 10 am - 5 pm
253-891-9692

Rhubarb Valley blend coffee

Mt. Rainier Coffee Company offers the unique blend.




Mt. Rainier Coffee Company
Link to website:
www.mtrainiercoffee.com




Rhubarb Preserves

Photo coming
Berryland Cafe
1101 Main St
Open Mon-Fri, 5am - 3pm
Sat. 6am-3pm
253-863-4567


Rhubarb Pie Capital T-Shirts

Long and short-sleeve Rhubarb Pie Capital T-shirts are now available at the Berryland Cafe in black, teal, and of course "rhubarb" colors.


Berryland Cafe
1101 Main St
Open Mon-Fri, 5am - 3pm
Sat. 6am-3pm
253-863-4567

Rhubarb Pie Capital Apparel

Shop via Zazzle for the unique ability to choose your own aprons, shirts and more with the official Rhubarb Pie Capital design.

These items are an idea of what kind of items are available in different stores. Availability is not guaranteed, prices subject to change.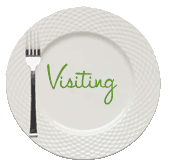 SHOPPING